Snowbase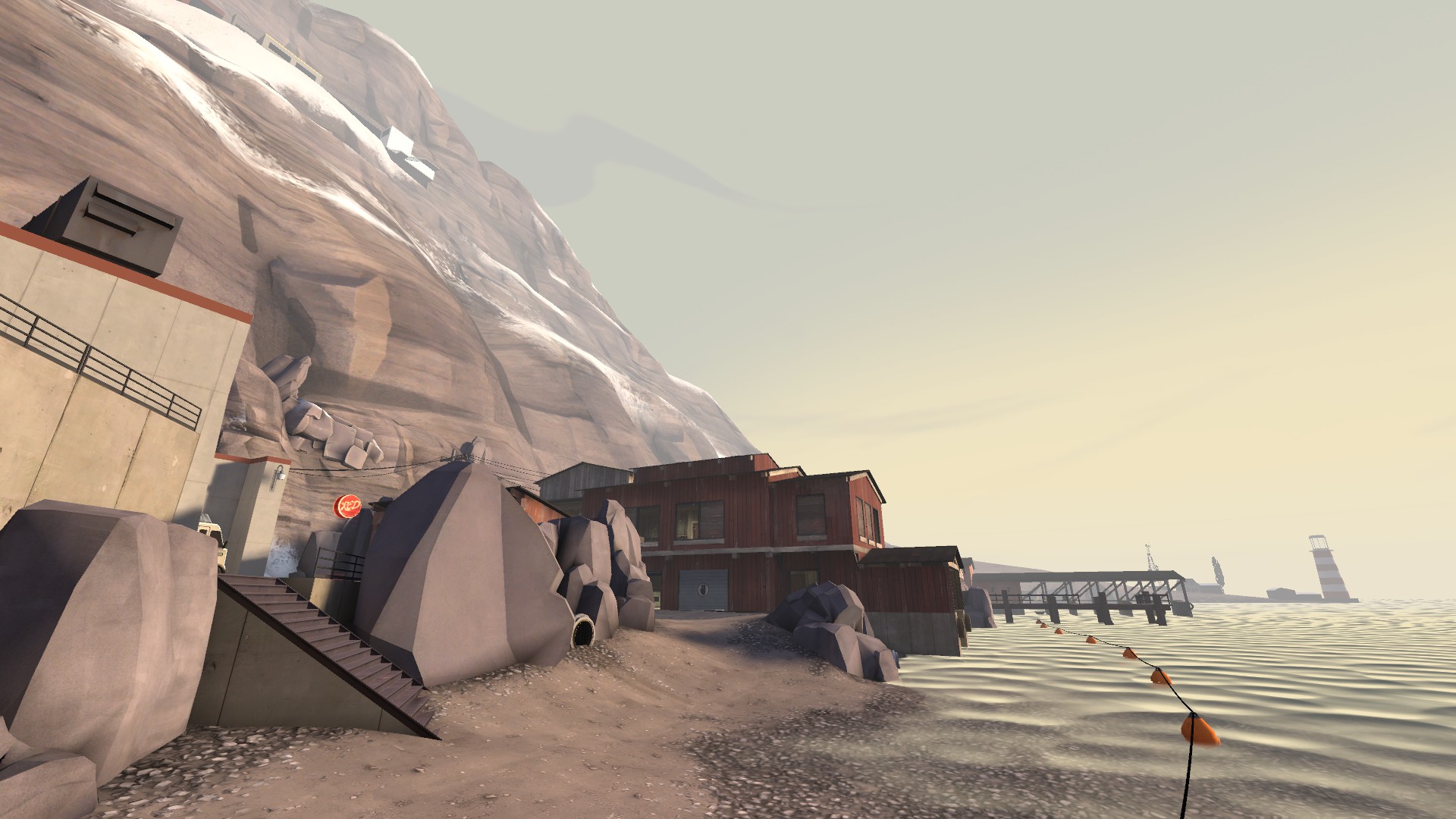 Snowbase is a map designed for Team Fortress 2's Attack/Defend mode, where one team attempts to capture a series of control points while the other team tries to stop them.
The map is divided into two stages, each with two control points. The first stage starts in a small fishing village at the base of a mountain, and leads into an underground facility with an elevator leading up the mountain. The second stage starts at the top of the elevator, leading around a cliff to a helipad and ending in a spy movie-inspired secret base. This progression aims to fulfill the fantasy of invading a secret base, which also matches the difficulty the attacking team has in pushing into enemy territory.
I was responsible for the full layout and artpass of the map from start to finish, as well as continued layout updates based on player feedback in the years following the map's original full release. The spy base portion of the map is inspired by and uses assets by Lauren 'Yrrzy' Godfrey, and also uses bespoke art assets created by Sebastian Grus.
TF2Maps.net page Steam Workshop page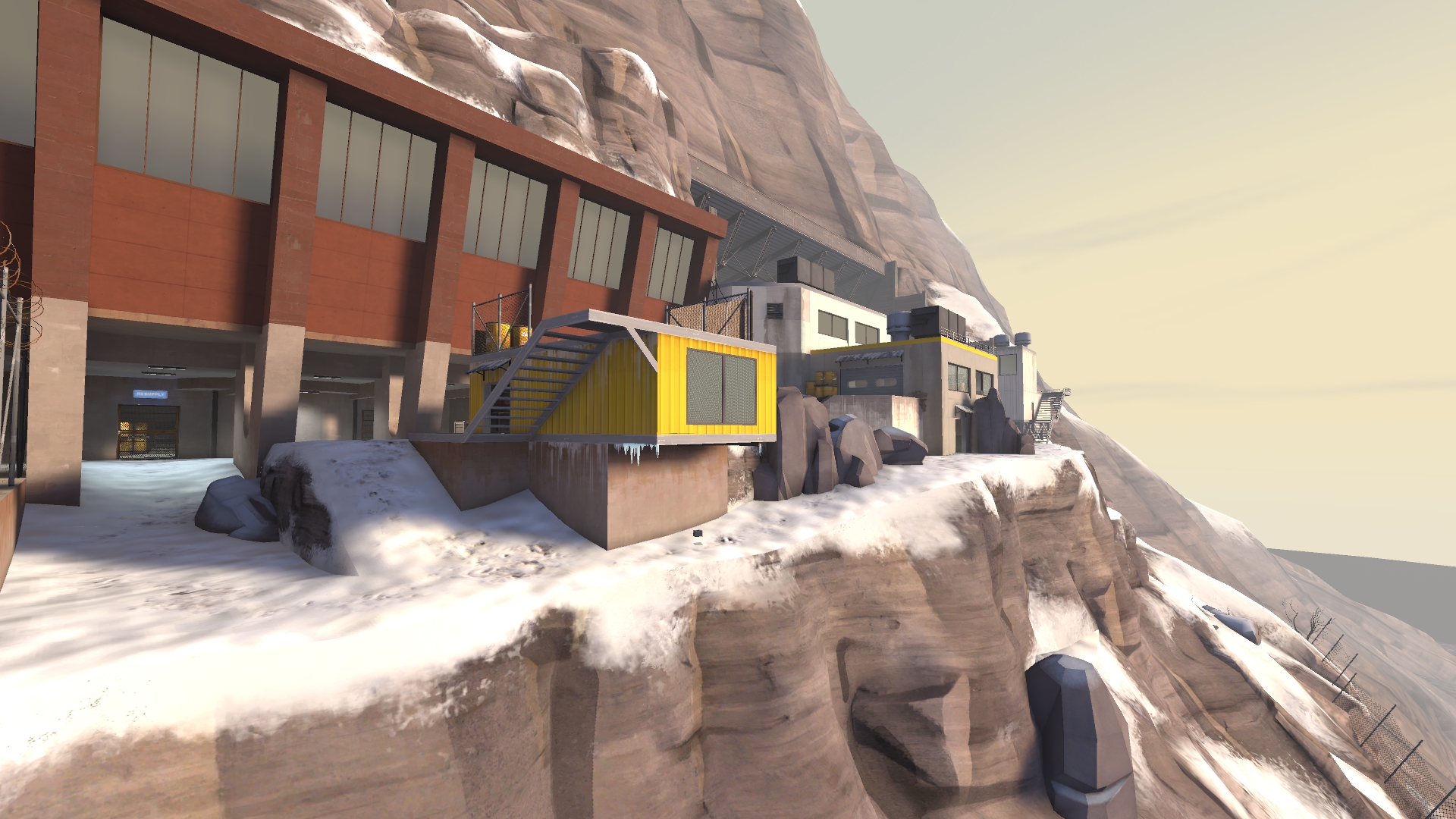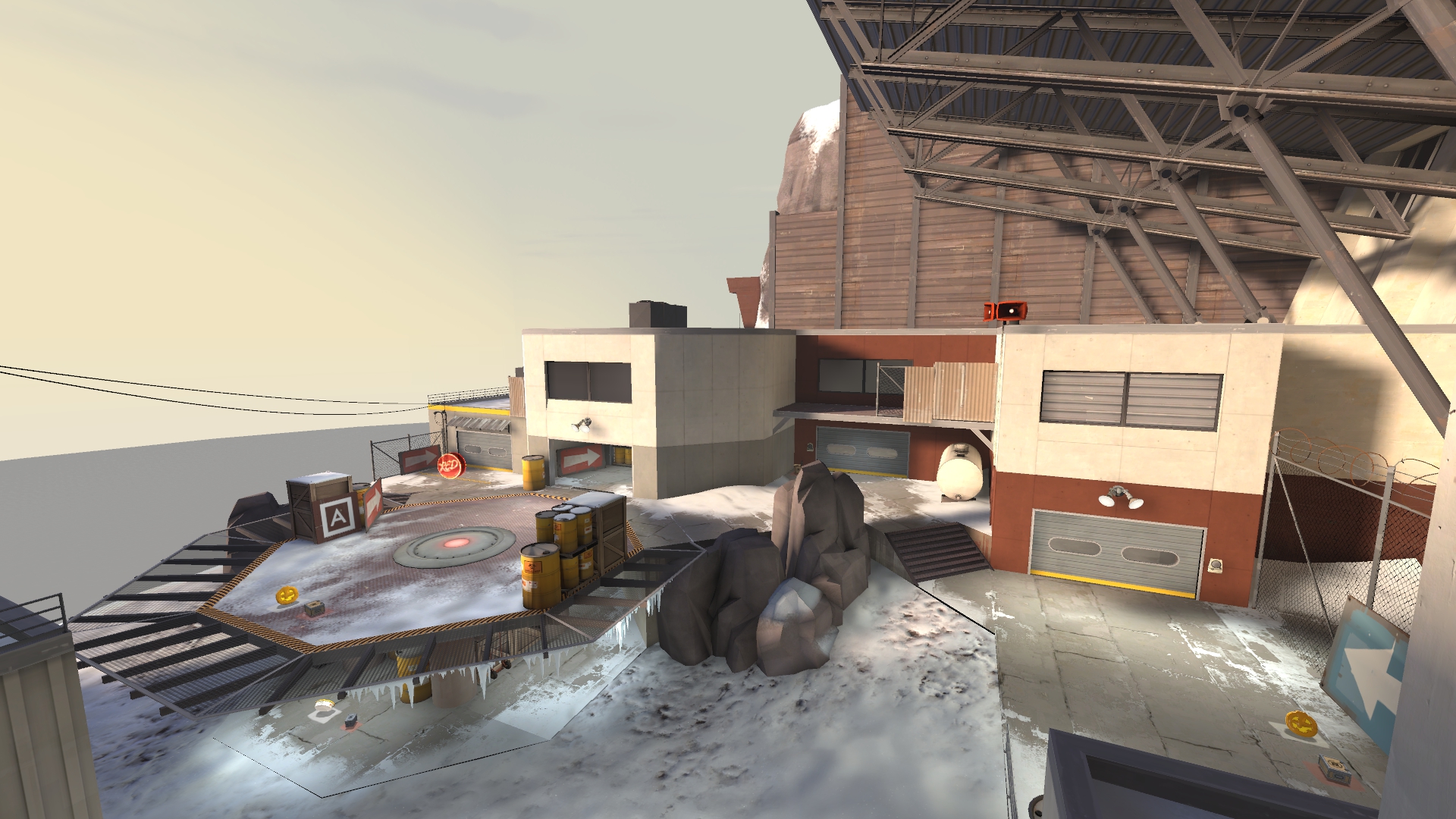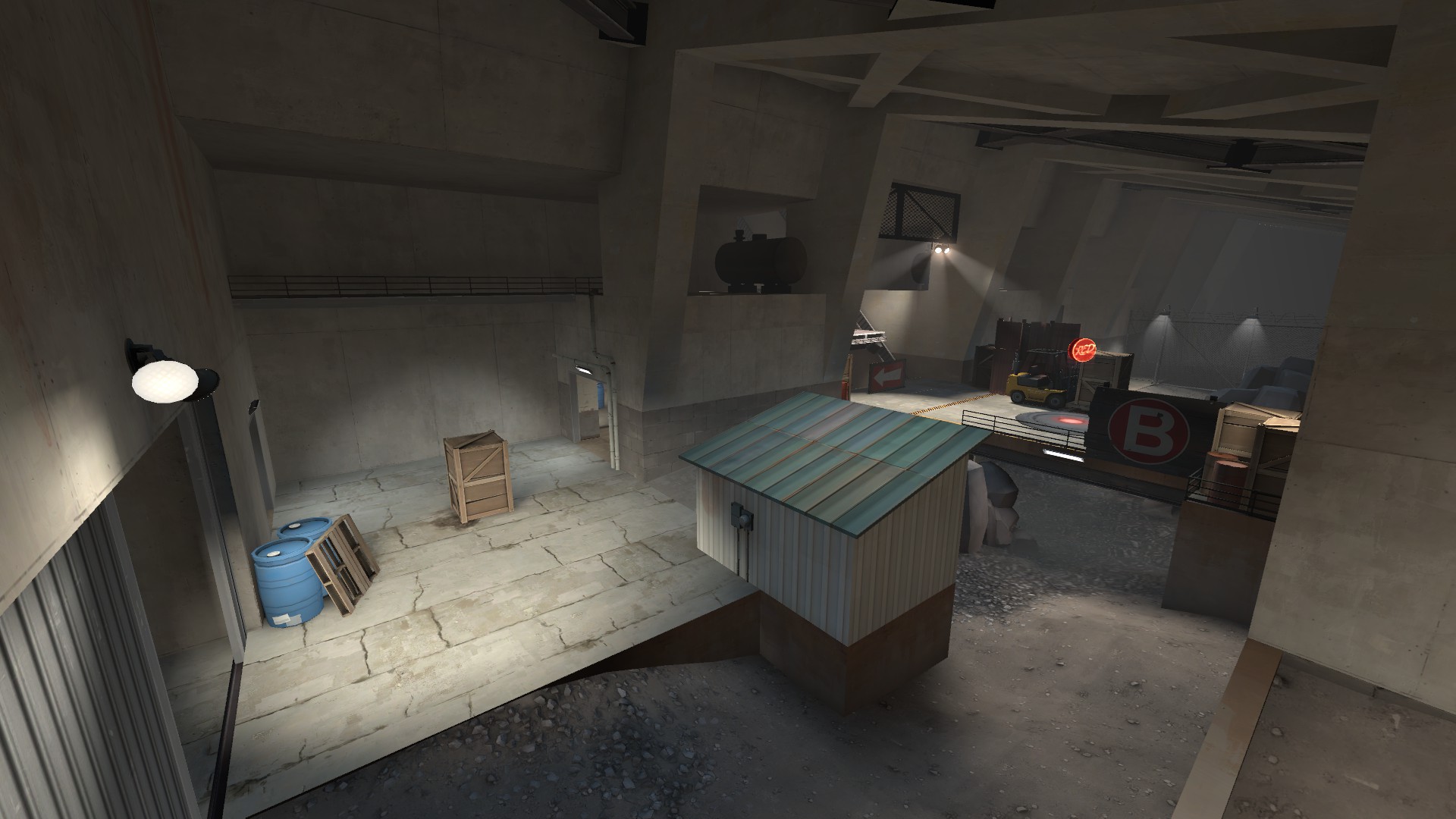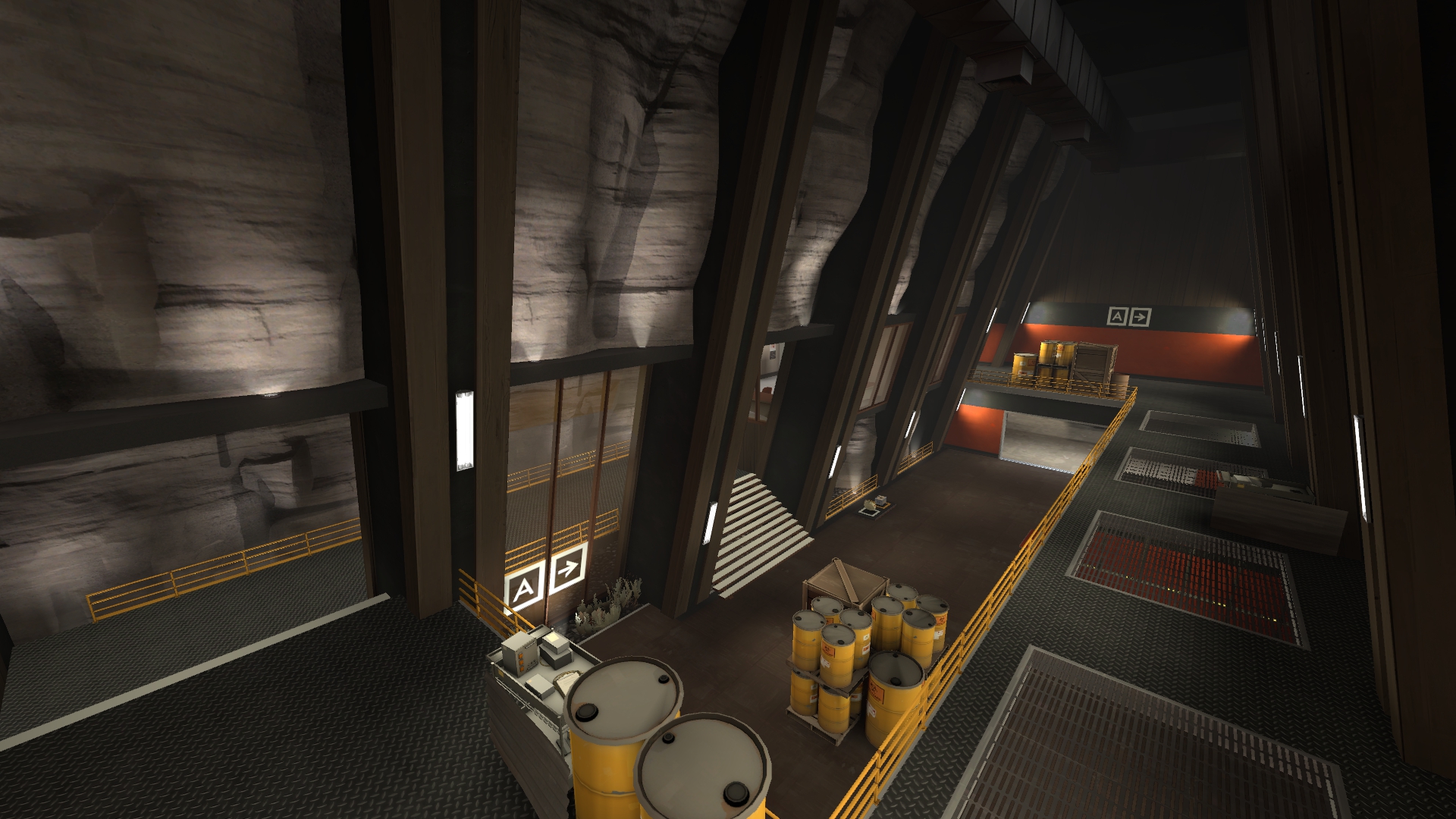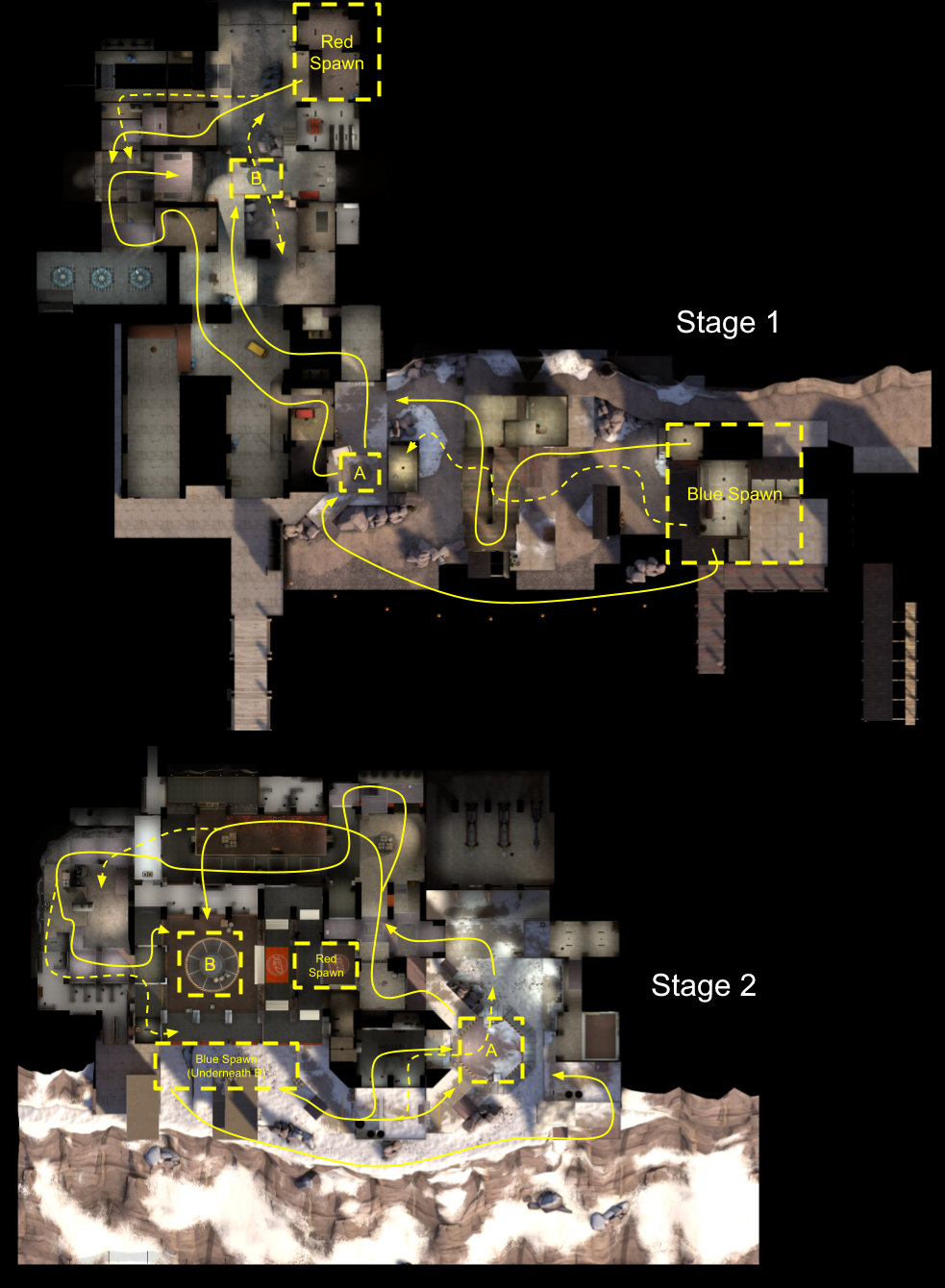 Process
Snowbase was originally drafted and tested in layout phase as two separate maps, which were stitched together and tested as one map later in development. This made it much easier to iterate on each stage and get more focused playtest data and feedback.
One significant lesson learned through the development of this map was in balancing multiple stages together. While testing the stages individually, the second stage had an attacker win rate of around 50%, while the first stage had a win rate around 70%. After artpassing and combining the two stages, the first stage win rate dropped dramatically for reasons that are still unknown to me. This had a knock-on effect of significantly increasing the win rate of the second stage. Re-balancing efforts were focused on the first stage, as a high win rate on the second stage was merely a symptom of the first stage weeding out most attacking teams that would fail on the second stage.